Design
The smart branding solution for start-ups and small businesses.
Graphic designers can be expensive. Some companies spend hundreds and sometimes thousands of dollars on a simple logo design. You don't have to waste money!
Drawing on our vast experience in printing, and brand management, Anointed Press Graphics can assist you in bringing the message home to your clients. Whether you are trying to brand your business or sharpen your existing one, our team can assist you with developing the perfect approach that captures the essence of your excellence
Let us help you to brand your company. Keep it simple. All we need is your information, creative direction, good feedback, and we'll help you WOW your customers and knock the socks off your competition.
Our general rates are $125-$895 per project for graphic designs to design branding services.  We take great care to work within our client's budgets.  CALL US FOR PRICING. 301.782.2285 - Click HERE to request our BROCHURE & POLICES
BRAND IDENTITY
-- Helps you to identify your target audience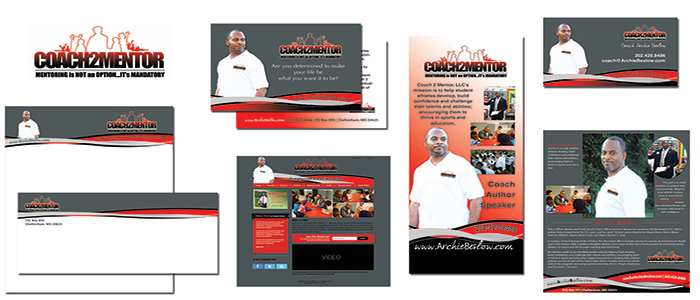 LOGO DESIGN
Our designers will guide you through the steps to getting a great logo for your business. For an additional cost, we can deliver your logo on CD - complete with printed stationary, business cards and brochures.

LAYOUT & DESIGN
We offer layout and graphic design services for newspaper inserts, catalogs, sales sheets, business reports, brochures, business cards, posters and more. Our team can start with your concept or ours and deliver high-resolution files for commercial printing.
With our custom design services, you can walk confidently into a client meeting with the perfect message and an impressive full color design that will leave a lasting impression.